International & European Law School
The International & European Law School is a department of the faculty of law that regroups all the teaching and research activities relating to international law, European law and comparative law. This department offers law courses on both the Lille and Issy-les-Moulineaux campuses and is differentiated by the multilingual and multicultural aspects that it promotes within the courses.
The IELS is led by a team of teaching staff and practitioners from all over the world providing our students alternative teaching and working methods to encourage a different approach to law.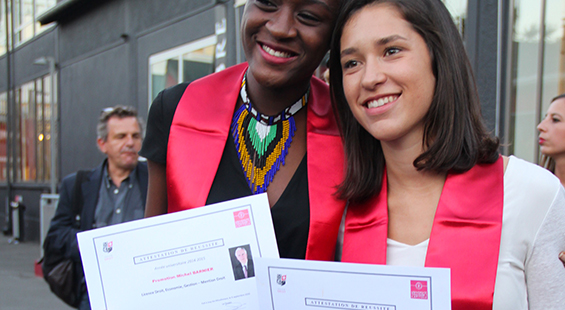 Indeed, the students are also confronted with other systems of thought and ways of building legal reasoning that gives them a more global view of law. This department's objective is to train future lawyers who will be autonomous actors in their own education, capable of adapting themselves to changing environments and making their student and professional mobility a key asset in their careers.
The IELS offers a set of courses in French, but also in English and/or German or Spanish. From Undergraduate Degrees to Masters, it is a fully international syllabus. Students thereby profit from a widening of cultural horizons and a leading edge in knowledge of European and International legal systems.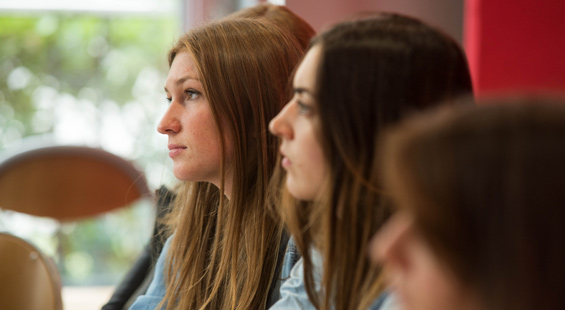 One of the advantages of the International and European Law track is the regular intervention of legal professionals and practitioners from many different countries. The professionalism and enthusiasm of visiting professors from our partner universities or international institutions allow students to benefit from an innovative and refreshing pedagogical approach. Through original teaching and testing methods, students will be able to better grasp the particularities of legal reasoning in the UK, US, Germany, the Netherlands….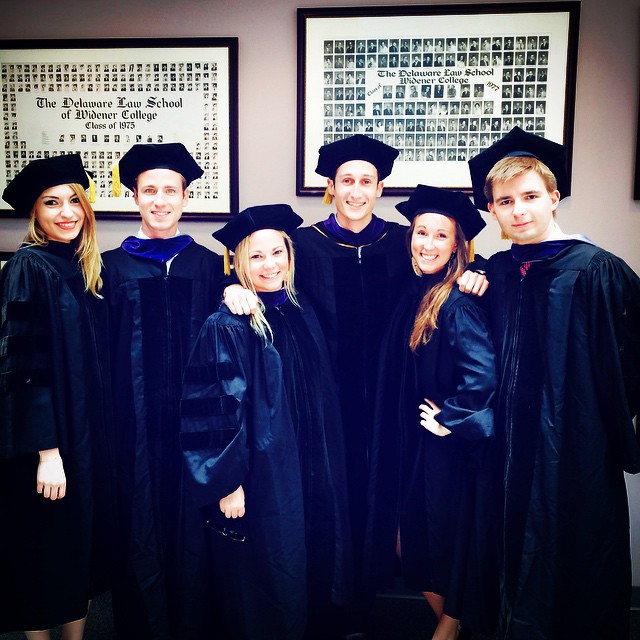 Co-graduation degrees with American Universities
Masters students have the possibility to obtain a double degree after their university exchange thanks to the partnership signed with two great American Universities, the Mississippi College of Law (MC Law) and Widener University. Plus, for students in Master Year 5 Human Rights, Security and Development or Masters Year 5 Competition Law, this partnership provides the chance to remain several months longer in the US in order to attempt to take the American Bar exam.
International moot courts
The purpose of IELS is to professionalise all students through participation in various international moot competition. Thus, from their very first year masters students are confronted by the reality of the professional world by representing a party to an international law suit whose interests they must defend in front of a panel of professional experts. This exercise is a genuine key asset in the students' cursus, requiring them to surpass themselves and show qualities of written and oral advocacy to a demanding audience that they must persuade of their case. Our master 1 and master 2 students can participate in many contests such as: JESSUP, TELDERS, ELMC, Frankfurt Moot, VIS Arbitrage or the Cassin contest.
All over the year, within the C3RD Research Centre, or in collaboration with the Career Centre or with students' associations (IELSociety, ELSA, Amnesty International, Earth…), the IELS organises many international events such as conferences and workshops relating to current international and European legal issues (future of Europe, protection of environment, migration, New TIC…), meetings with professionals and jobdating with international law firms (E&Y, KPMG, Fidal, Bignon-Lebray…), visits of European and international institutions in Brussels, Luxembourg, The Hague.
The Research Center (C3RD)
The Research Center of the Faculty of Law deals with topics linked to risk and law but also risk management through law. All of the professor-researchers at the centre contribute to formulate a legal theory of risk, working closely with French and International research institutions and companies. The C3RD deals with legal problematics at an international level on the thematic of risk in the following fields: International Law, European Union Law and European Competition Law.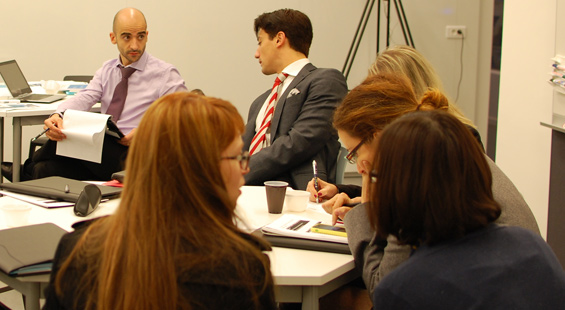 The Faculty of Law has taken this to another level by creating an international centre for researchers… The Global Legal Network (GLN) connects a large of professors and legal professionals, all assembled for the purpose of dealing with legal risks linked to international and European law.
The objective of this network is also to pool together the international legal skills of each member and to put them to good use participating in European Union projects. The GLN thus seeks to develop research at an international level to a greater degree and offer greater visibility to all of our professors.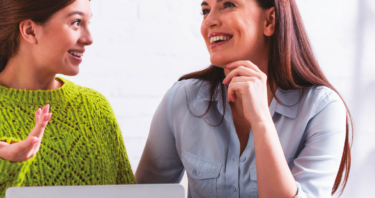 Information / Issy-les-Moulineaux / Lille
On Monday 23 October, the Faculty of Law welcomed 60 parents on campus and 180…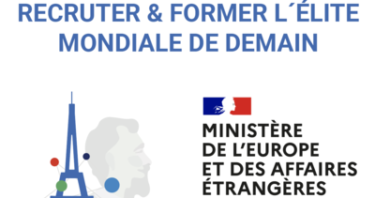 International / Issy-les-Moulineaux / Lille /
EIFFEL SCHOLARSHIP PROGRAM OF EXCELLENCE 2024 The Eiffel Excellence Scholarship Program was created by the…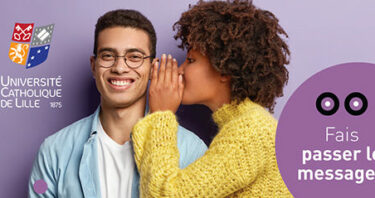 International / Issy-les-Moulineaux / Lille /
The Université Catholique de Lille is glad to welcome you to its Open…