Dual degree in International Law & Finance (EDHEC) – in partnership with
---
NEW NEW NEW NEW NEW NEW NEW
DUAL DEGREE


State-recognised Masters degree, in agreement with Toulouse Capitole University
Bachelor's degree in Law, Economics and Management, major in law

RNCP number : 24423
---
1st french double-degree in law and finance awarded by two experts: the Faculty of law of the Université catholique de Lille for the legal field and EDHEC for the finance sector.
This International Law & Finance 5year post-baccalaureate programme created by the Faculty of Law (FLD) and EDHEC, hybridises the knowledge of both institutions in order to ensure a comprehensive and high quality education.
Students will adquire up to 4 degrees throughout their 5 years of study:
3rd year :

Bachelors of Law

– FLD
4th year :

International BBA

– EDHEC
5th year :

Masters of Business Law

 – FLD
5th year subject to selection  :

Masters of Science LL.M de finance

– EDHEC
Students following this programme will have the opportunity to acquire skills necessary for the excercise of a profession specialising in one of the two fields of law and finance, or to aspire to more hybrid positions in line with the developments of the professional world. It prepares students for positions as lawyers and deputy counsels in European as well as International institutions and administrative authorities, as lawyers in banking and finane, as members of meger/aquisition or private equity teams in large audit and consulting firms, and as compliance officers in companies or in the « Risk » division of banks.
Training location : FLD Issy-les-Moulineaux Campus and Lille EDHEC Campus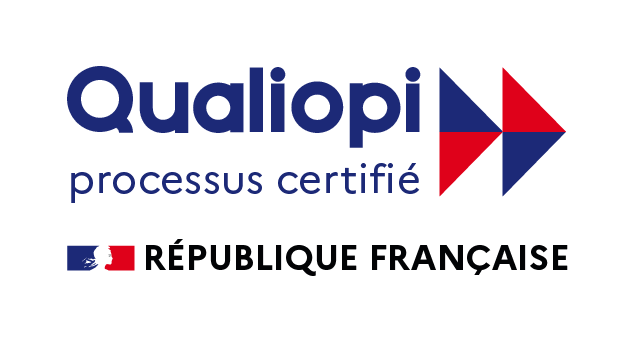 Prerequisites
Holder of a baccalaureate
Good level of English (B2 according to the European grid)
Please note that all applications should be made via EDHEC here

A double competence that is highly appreciated in companies: a programme combining law and finance

An international emphasis to open up to the world: Courses in English, international teachers, professional experience abroad, univeristy exchanges…

A professional programme to facilitate entry into the job market: support from the professional project, work placements, internships

Study of French, European, international law and the law of Common Law Countries (UK, USA)

Personal development to train complete managers and lawyers: interculturality, theatre, public speaking, interpersonal communication

The best of the expertise of EDHEC and the Faculty of Law (FLD): A unique double degree, fully integrated over 5 years
Educational
Personalized support
Innovative methodology
Courses given by teachers and professionals
Professional
17 months of internship during the 5 years of study
Support from the FLD and EDHEC career services
An alumni network of over 57 000 alumni students
Talent Center in 5th year (TICD)
1st year – Licence 1 (in french)
60 ECTS credits – 681h
EDHEC Module
MANAGEMENT FUNDAMENTALS
Accounting for Managers
Business Economics
Quantitative Methods
Business Softwares
Organizational Behaviour
PROJECTS, OPPORTUNITIES AND METHODS
Online Course : Remedial in Calculus & Principles of Economics
English for Business
Principles of Finance
Contemporary Issues
Marketing for a Sustainable World
PROJECTS, OPPORTUNITIES AND METHODS
Online Course : Digital Skills Certification
FLD Module
TRANSITION UNIT
Métier de l'étudiant
Organisation of the legal system
General introduction to law
FUNDAMENTAL SUBJECTS UNIT
Constitutional law ("Constitution and constitutional history")
Civil law ("introduction to private law")
Constitutional law ("The 5th Republic")
Civil law ("family law – property law")
COMPLEMENTARY UNIT
Methodology seminar
Introduction to European Law
UK contract law
Legal English

1-month summer internship
2nd year – Licence 2 (in French)
60 ECTS credits – 519h
EDHEC Module
FONDAMENTAUX EN GESTION
International Business, Economics & Trade
Corporate Finance
Entrepreneurship
Operations Management
English for Business II
Marketing Intelligence & Analytics
Business Softwares II
Human Ressources
Cultures et intercultural communication
Taxation
FLD Module
UNITE MATIERES FONDAMENTALES
Administrative law ("rules of administrative law and tasks of the administration")
Civil law ("contract law")
COMPLEMENTARY UNIT
Methodology seminar
Criminal law (general part)
EU Law: the internal market
Administrative law ("legal means and responsibility of the Administration")
Civil law ("liability")
Criminal law (partie spéciale)
Fundamental rights
Legal English ("contract drafting")

1-month summer internship
3rd year – Licence 3 (French & English)
60 ECTS credits – 519h
EDHEC Module
MANAGEMENT FUNDAMENTALS
Strategic Analysis
Investment Decision & Financing Policy
Financial Diagnosis
Business Valuation
International Accounting Standards
Corporate Social Responsibility
FLD Module
FUNDAMENTAL SUBJECTS UNIT
Civil law ("special contracts")
Commercial law ("commerçants, actes de commerce, l'entreprise et son réseau commercial")
Civil law ("droit des sûretés")
Droit commercial ("droit des sociétés")
COMPLEMENTARY UNIT
Employment law ("individual relations")
UK Tort Law
Employment law ("collective relations")
UK company law

1 semester international mobility

2-month summer internship
4th year – Master 1 (French & English)
60 ECTS credits – 519h
EDHEC Module
MANAGEMENT FUNDAMENTALS
Financial Markets
Private equity, venture capital and mergers and acquisitions
Structured finance
Big data, digital finance and fintech
Research Methodology
FLD module
UNITE MATIERES FONDAMENTALES
Droit économique (concurrence-distribution-consommation)
Droit des sociétés approfondi
Droit des procédures collectives
Intellectual Property Law
UNITE COMPLEMENTAIRE EN DROIT DES AFFAIRES (choix 3/4)
Droit pénal des affaires
International Arbitration
Droit fiscal de l'entreprise
Procédure civile
LAW & DIGITAL TECHNOLOGY (1/2 course of your choice)
Privacy and data protection
Cyber crime & cyber security
DROIT EN ACTION / CLINIQUE DU DROIT
Research and legal practice
Cross-cutting seminar in business law
International commercial negotiation and mediation practice

6-month internship and thesis
5th year IL&F – Master 2 (french & english)
60 ECTS credits – 484h
EDHEC module
UNITE FINANCE
Business Ethics for Lawyers
TICD (Talent Center)
Research Method
Foundations of Management
Financial Risk Management
Sustainable Finance and Market Ethics
Financial Instruments and Services
UNITE FINANCE
Cash Management
Investment funds and asset management
CERTIFICAT UNIVERSITAIRE (obligatoire)
"FINTECH AND THEIR FUNDRAISING"
Law of crypto-assets and Blockchain
Venture capital, ICO and other soruces of financement
International Regulation of Fintech
Governance, Law and Ethics of data
Cyber risks
FLD module
UNITE FINANCIAL LAW
Law and Financial Markets
Droit et pratique du financement des entreprises
Négociation et rédaction contractuelle du financement
International and Financial Law
M&A practice
International Investment Law
Regulation of financial markets

6-month internship and final thesis
See bio

Emmanuel GARDOUNIS
Associate Professor Director of the International & Business Law Programme and the Business Law Diploma

Emmanuel GARDOUNIS
Associate Professor
Director of the International & Business Law Programme and the Business Law Diploma
Emmanuel GARDOUNIS is a doctor in private law since 2004 after a thesis on : "The determination of the price in the contract: A comparative study between French and Greek law".
He obtained his certificate of aptitude for the profession of lawyer (CAPL) He has been a lecturer at the faculty since 2014, permanent since 2015, responsible for the International Business and Law course (IESEG partnership) on the Issy-les-Moulineaux campus and a member of C3RD. He teaches commercial law (in-depth company law) and French and European Contract Law.
His research areas are business law, competition law and contract law, both in France and internationally (especially Greek law).
Issy-les-Moulineaux Campus
Mail: emmanuel.gardounis@univ-catholille.fr
The double degree in « International Law & Finance » will give you access to the following trades and sectors:
Lawyer and Deputy Counsel in administrative institutions or authorities (AFM/ACPR/ADLC/CNIL)
Business lawyer / financiel lawyer / banking lawyer
Accounting, audit and consulting firms
Corporate lawyer
Trustee and administrator
European and international institutions
Law and management