Going abroad during your studies
Thanks to numerous partnerships forged by the faculty, students have the possibility to study a  semester or a whole year abroad with the ERASMUS scheme or other global agreements.
For Bachelors students: departure for an entire year is possible in the 3rd year
For Masters students (4th and 5th years): it is also possible but will depend on the Masters currently followed
Students must create an application that will give them access to the different departure possibilities. They will then have the opportunity to leave for the destinations for which they have previously applied, depending on the places available and, of course, on the application file.
The Faculty of Law and the Université Catholique de Lille have several partnerships across the world. Through the ERASMUS programme as well as other global and bilateral agreements, students can choose from a large number of destinations all over the world: Germany, Estonia, Spain, USA, Turkey, Australia, Asia…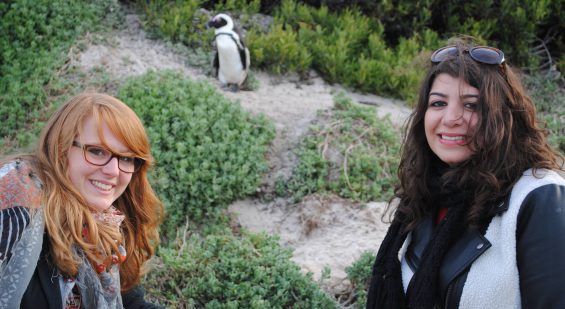 An application must be filled in and submitted before mid-december, this application must contain:
Bachelors grades transcripts,
Curriculum vitae,
Cover letter written in the language in which the courses are to be taught
Depending on the number of applications, the results obtained since 1st year and language tests according to universities, an interview with the International Relations coordinator and the assessor in charge of international development may be necessary.
The Faculty offers students the possibility of applying for a maximum of two courses per language of instruction. When filling out the application form, the student must make sure to prioritize his or her choices in order to highlight the University for which he or she wishes to receive a favorable opinion.
If the first choice is not awarded to the student, he/she will be directed to the second choice formulated in his/her application.
---
Contact:
Isabelle MINEZ, In Charge of International Relations
Isabelle.minez@univ-catholille.fr
---