LL.M. Law, Governance & Digital
NEW NEW NEW NEW NEW
State-recognised Masters degree, in agreement with Toulouse Capitole University

---
The Masters in Law, Governance and Digital prepares students to become involved in the governance of digital technologies in companies, public institutions or any sector of social life. Thanks to the combination of a solid legal training based on the development of skills in technology, human sciences and project development, students will then be capable of responding thoughtfully to the challenges of the digital transition.
This programme trains agile lawyers, capable of adapting, anticipating and creating the digital society of tomorrow, in a pragmatic, responsible and imaginative way.

Training location : Issy-les-Moulineaux Campus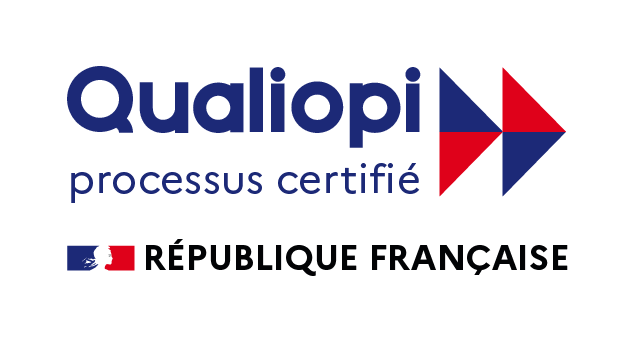 Degree requirements
Students who have a completed a Bachelor's degree in law or a Master's degree in law or an equivalent course.
Application for international students:
– CV, cover letter and academic transcript
Optional: recommendation letter (max. 2) and proof of English language proficiency

Master innovative regulatory instruments developed in response to the rapid growth of digital technologies

Critically analyse the global normative challenges of the digital transition

Identify challenges and opportunities across different industries, geographical areas and jurisdictions

Use advanced research methods in order to answer complex problems in situations of uncertainty

Design innovative, original and responsible solutions
Collaborate and develop projects with different actors and expertise

Anticipate changes in legal practices and their effects
Educational
An international programme : Masters 1 bilingual in English and Masters 2 100% taught in English
Courses taught by international experts and digital experts
An interdisciplinary approach to the human sciences to understand the complexity of the challenges of the digital transition
Elective modules to explore and specialise in the desired skills
A pragmatic approach linking theory and practice
A variety of experiential teaching formats in order to encourage autonomy and creativity: group projects, studio, incubator, hackaton, seminars and workshops
Professional

Development of technological and digital skills in order to lead digital transformation projects in both private and public sectors
Acquisition of business skills and professional development workshops on the transformation of the legal profession
Experimentation with project management and entrepreneurial innovation through the creation of start-ups in partnership with the FLD Incubator.
An internship between the Masters 1 and Masters 2 to explore sector-specific issues
A privileged relationship with an international network of academics and professionals from the public and private sectors
Possibility of doing a semester abroad in on of our partner universities
A solid training in research leading to a PhD in France or abroad
Individual support by our Career Center
Master 1
60 ECTS credits – 400h
MODULE FONDAMENTAL – 120H
+ Droit & gouvernance globale
+ Human Rights & digital technologies
+ Droit européen du numérique
+ État, administration & numérique
+ Justice digitale & règlement des différends
+ Law, Business & Digital Technology
MODULE EXPLORATION (3 seminars to choose from) – 100H
+ Enjeux internationaux du numérique
+ Internet & Media Law
+ Technologies & responsabilités
+ Cybersecurity & Cybercrime
+ Intellectual Property Law
+ Enjeux contemporains de philosophie du droit
+ Digital Humanities
+ Smart cities, urbanism & digital tech
+ Droit, santé & numérique
MODULE TECHNOLOGIE – 70H
+ Culture numérique & technologique
+ Empirical Skills Workshop – Quantitative Tools
+ Digital Project – Projet collectif en droit & technologies digitales
+ Digital Skills Experiential Workshop
+ Studio Lab Legaltech & Design
MODULE PROFESSIONNALISATION – 50H
+ Legal Writing
+ Transformations des métiers du droit et Prospective Juridique
+ Professional Skills Workshop – Digital Lawyer
+ Studio Lab Politiques publiques & Numérique
+ Stage obligatoire de 2 mois minimum (entre mai et septembre)
MODULE ACCOMPAGNEMENT DES COMPÉTENCES TRANSVERSALES (ACT) – 60H
+ Accompagnement des Compétences Transversales
+ Grand Oral Compétences transversales
Master 2
60 ECTS credits – 400h
CORE MODULE – 120H
+ Technology Law & Governance
+ Law & Innovation
+ Global Data Law & AI
+ Law, Technology & Society
+ Blockchain, Emerging Techologies and Law
+ Digital Economy
SPECIALIZATION MODULE – THEMATIC ADVANCED SEMINAR – 100H
3 choices possible
+ Fashion Law & Creative Industries
+ Environmental Governance & Technology
+ Compliance, Risk & Technology
+ Global Antitrust Law & Technology
+ Law & Biotechnologies
3 choices possible
+ Law, Security, Technology
+ Finance, Law & Technology
+ Space Law
+ Law, Art & Digital Technology
EXPLORATION MODULE – 55H
+ History & Philosophy of Technology
+ Legal Ideas & Complexity
+ Science, Technology & Expertise
+ Experiential Studio in Law &Tech
TECHNOLOGY MODULE – 40H
+ Introduction to Computer Science
+ Digital Skills Workshop
+ Introduction to Data Science & Machine Learning
+ Legal Analytics Studio Lab
PROFESSIONAL SKILLS MODULE – 50H
+ Business Skills & Accounting
+ Digital Project – Start Up Studio Incubator
+ Corporate Legal Operations
+ Digital Project – Design Studio (possible validation by internship
after validation of all other credits )
+ Writing & Research Workshop
PROJECT MODULE – 60H
+ Research Proposal or Start Up Proposal
+ Project Development
+ Final Research Output Disseration or Start Up
+ Transveral Skills Final Presentation (Grand Oral)
+ Project Development
See bio

Delphine DOGOT
Associate Professor of Law Director of the Master in Law, Governance & Technology and of the Graduate Diploma in Law and Digital Technologies

Delphine DOGOT
Associate Professor of Law
Director of the Master in Law, Governance & Technology and of the Graduate Diploma in Law and Digital Technologies
Delphine Dogot is Associate Professor at the Faculty of Law. She researches and teaches in the areas of law and technology, international law and legal philosophy, in particular in relation to global governance, risk and security.
She is the Director of LeStudio, a collaborative and creative digital/law lab and the Academic Director of the Master in Law, Governance & Technology and Winter & Summer and Graduate Diploma in Law and Digital Technologies.
Before joining the Faculty of Law, Delphine Dogot was a Postdoctoral Research Fellow at the Law Department of HEC Paris, an OXPO Fellow at Nuffield College, University of Oxford, a visiting scholar at Harvard Law School, a Fellow at Sciences Po Law School and a researcher the Perelman Centre for Legal Philosophy at ULB where she is an affiliate researcher.
She is regularly invited to teach at Sciences Po Paris, Université Aix-Marseille, HEC Paris, Université Panthéon Assas, Universidad des Los Andes, Université Libre de Bruxelles et Universidad UNISINOS Porto Alegre.
Trained in law and philosophy, Delphine Dogot holds a Ph.D. in Law from Sciences Po Law School, Master's and Bachelor's degrees in Law from Université Panthéon Sorbonne, an M.A in Sociology and B.A. in Philosophy from Université Paris Sorbonne.
Issy-les-Moulineaux Campus
See bio

Sonia LE GOURIELLEC
Lecturer in Political Sciences

Sonia LE GOURIELLEC
Lecturer in Political Sciences
Sonia Le Gouriellec holds a PhD in Political Science (International Relations) and is a lecturer at the Catholic University of Lille (Faculty of Law). She was previously a researcher at the Strategic Research Institute of the Military Academy (IRSEM) of the French Ministry of Defence, in charge of sub-Saharan Africa.  She teaches at Sciences Po Paris (Reims campus, Eurafrique programme) and is also an associate researcher at the Laboratoire interdisciplinaire d'étude du politique Hannah Arendt (LIPHA) – Université Paris-Est. She is a member of the Board of Directors of the Association for War and Strategy Studies and co-leader of the "Comparative Extra-Western Approaches" group.
In 2017, she coordinated a book "Is our world more dangerous?" (Armand Colin) gathering about twenty contributions. A specialist in security studies, her work focuses on peace and security issues in Africa, particularly in the Horn of Africa, foreign policies and strategies of small states. In March 2020, she published the book "Djibouti: la diplomatie de géant d'un petit Etat" (Presses universitaires du Septentrion). She has published in International Affairs, International Studies, Contemporary Africa, etc.
She runs the blog "https://www.google.com/url?sa=t&rct=j&q=&esrc=s&source=web&cd=&cad=rja&uact=8&ved=2ahUKEwjfrJm–_brAhVDJBoKHTcrB_0QFjAAegQIARAB&url=https%3A%2F%2Fgoodmorningafrika.blogspot.com%2F&usg=AOvVaw2iksinTDC1KRLuyZXHIr7B">Good Morning Afrika" and hosts the @MorningAfrika page on Twitter.
See bio

Pauline TROUILLARD
Researcher in Media Law in the European Union and American law

Pauline TROUILLARD
Researcher in Media Law in the European Union and American law
Pauline Trouillard is a researcher in Media Law in the European Union and American law.
She holds a PhD in Comparative Public Law from Paris 2 Panthéon-Assas. Her thesis focused on public service broadcasting in the Member States of the European Union.
She was a Max Weber Fellow at the European University Institute in Florence and Researcher in Residence at the Information Society Project at Yale Law School.
Her current research focuses on the moderation of content on social networks in American and European law, and on the business model of platforms.
Digital Entrepreneur, Legaltech Lawyer, Corporate Legal Operations, Data Protection Officer, Digital Legal Officer, Technology Transfer Officer, Specialist Lawyer (Digital, Intellectual Property, Data Protection, Online Media and Content, Cybersecurity), Compliance Officer, Digital Public Affairs, National and International Public Administration, Legaltech Justice, Legal Designer, NGOs and Associations
Today, it is more necessary than ever to think transversally about the challenges and opportunities created by the digital transition. Lawyers are at the very heart of this transformation: their expertise as architects of society enables them not only to respond to these new emergencies but also, more ambitiously, to imagine the world of tomorrow. The Master's degree in Law, Governance & Digital was created to train creative and open-minded lawyers who are able to take into account the interactions between law, technology and society to imagine the solutions of tomorrow at the global level``.
Delphine DOGOT, Head of programme